HD Piezoresponse Force Microscopy
Non-destructive PFM studies simultaneously with QNM and Electrostatic measurements
In HD Piezoresponse Force Microscopy mode (HD PFM) an AC voltage is applied to the conductive AFM cantilever when the tip comes in contact with the sample during each fast force spectroscopy cycle. Applied AC voltage causes mechanical oscillations of the piezoelectric (ferroelectric) sample.Corresponding vertical and lateral motions of the AFM tip are recorded and processed to get the amplitude and phase characterizing the local piezoelectric coefficient and local polarization direction respectively. Since the AFM tip retracts from the surface in each scanning point, the lateral tip-sample interaction force is significantly reduced in comparison to the conventional contact PFM technique.
This provides new capabilities for piezoresponse studies of soft, loose and fragile objects like biological samples, nanoparticles etc.
Furthermore an AFM cantilever of higher stiffness and resonance frequency can be used. Therefore the ability of two-pass resonant electrostatic measurements was implemented: Kelvin probe microscopy or Electrostatic force microscopy can be used simultaneously with topography, adhesion, E modulus and piezoresponse studies.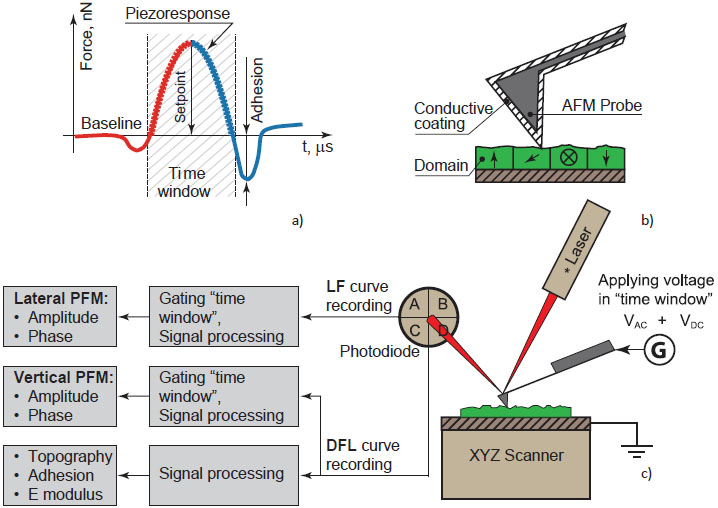 HD PFM working principle: a) an idealized temporal deflection curve during an oscillatory cycle, b) tip-sample interaction in "time window", c) measurement scheme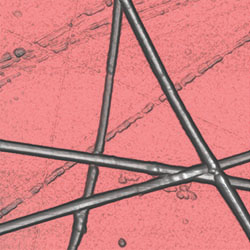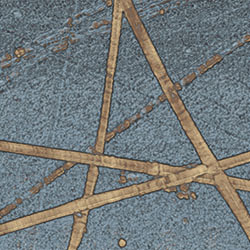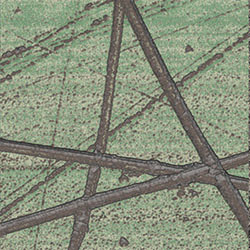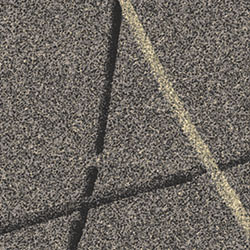 Non-destructive electromechanical study of diphenylalanine peptide nanotubes. Sample courtesy: Dr. A. Kholkin, University of Aveiro. Scan size: 7×7 µm, nanotubes diameter: 70÷100 nm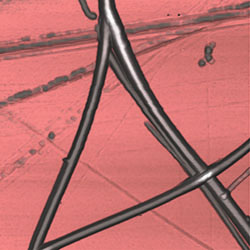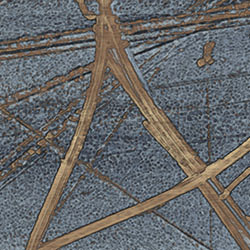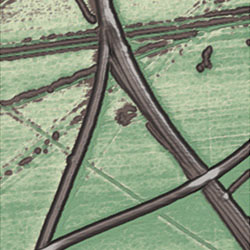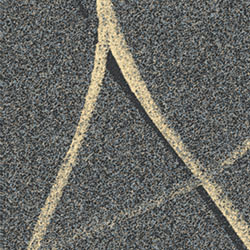 Non-destructive electromechanical study of diphenylalanine peptide nanotubes. Sample courtesy: Dr. A. Kholkin, University of Aveiro. Scan size: 8×8 µm, nanotubes diameter: 30÷150 nm
HD PFM data are published in [1] and [2]:
Kalinin, A.S., Atepalikhin V.V., Pakhomov, O, Kholkin, A.L., Tselev, A. An atomic force microscopy mode for nondestructive electromechanical studies and its application to diphenylalanine peptide nanotubes. Ultramicroscopy. 185, 49-54.
M.S. Ivanov, M.V. Silibin, V.A. Khomchenko, T. Nikitin, A.S. Kalinin, D.V. Karpinsky, I. Bdikin, V.V. Polyakov, R. Fausto, J.A. Paixão. Strong impact of LiNbO3 fillers on local electromechanical and electrochemical properties of P(VDF-TrFe) polymer disclosed via scanning probe microscopy. Applied Surface Science 470 (2019) 1093–1100. doi.org/10.1016/j.apsusc.2018.11.213
Real-time PFM studies under varying temperature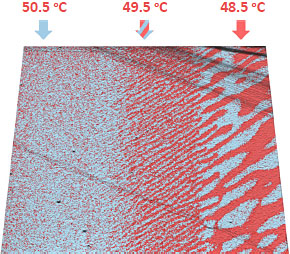 Topography of triglycine sulfate crystal overlaid with vertical piezoresponse phase. Image illustrates real-time observation of the second-order phase transition. The sample temperature was changed during scanning. Sample courtesy: Dr. R. Gainutdinov, IC RAS. Scan size: 15×15 µm
Another important characteristic of HybriD Piezoresponse Force Microscopy is its ability to perform electromechanical studies under varying temperature of the sample. A unique feature implemented in this mode is an automatic compensation of the thermal drift of the AFM probe at each point.